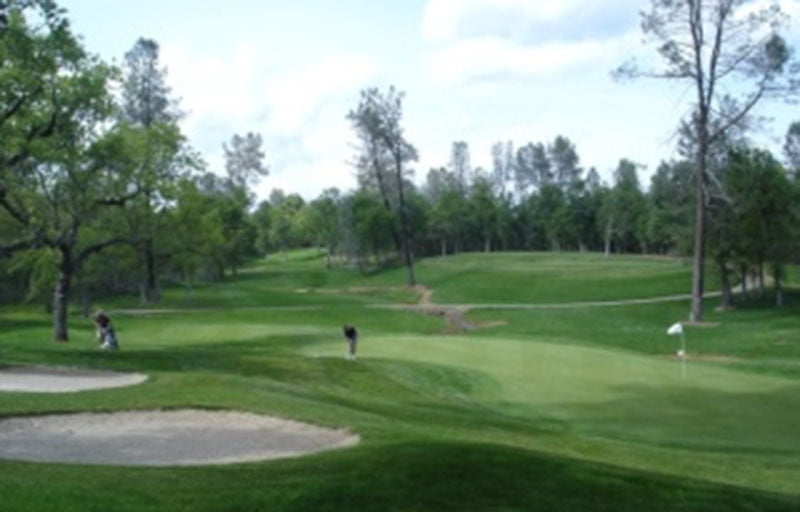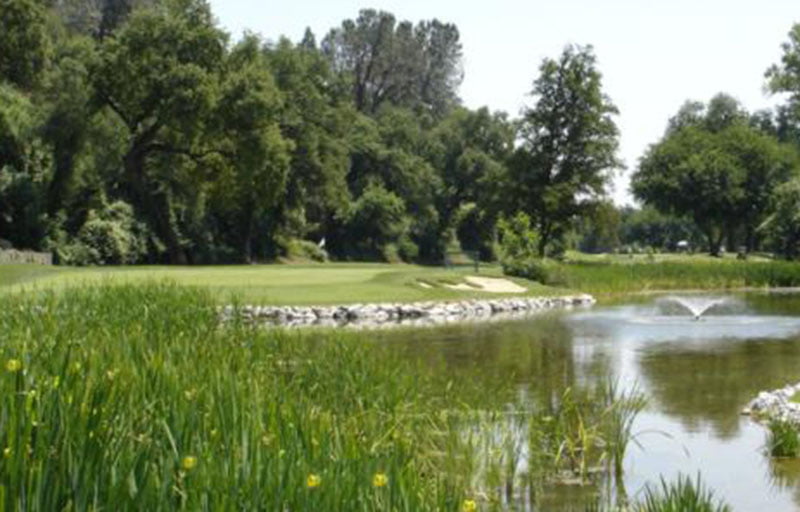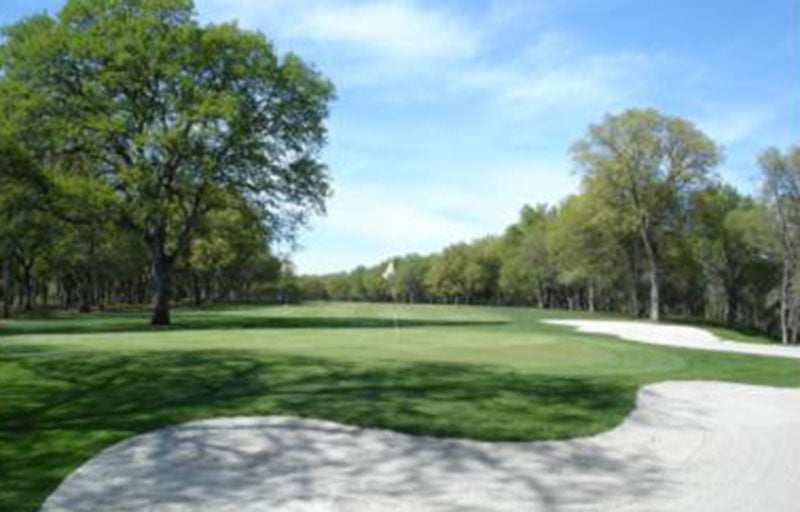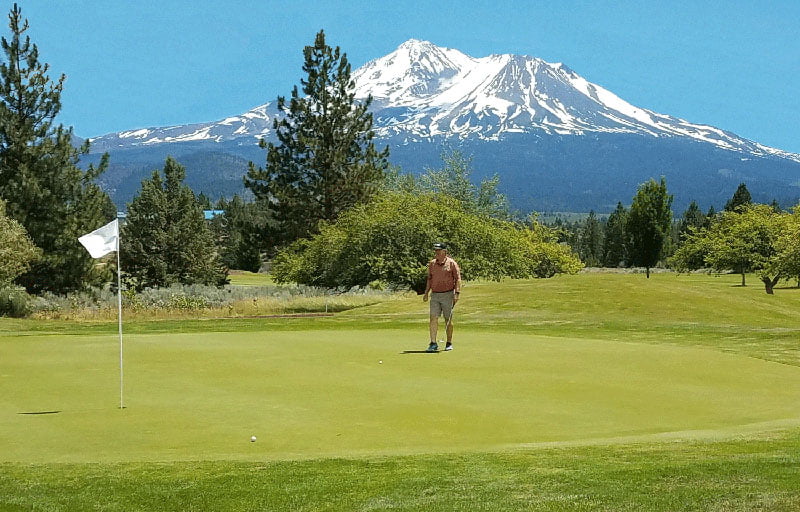 Wilcox Oaks Golf & Country Club
Red Bluff, CA
The 12th greenside bunker
Wilcox Oaks Golf & Country Club Club in North Red Bluff is a member owned 18 hole golf course with character is abundance.   The golf course has two very distinct 9 hole stretches built in different eras and architecture.
MORE INFORMATION - SCROLL DOWN
Renovated Clubhouse in 2008
#18 a short par 3 over water with a severely sloped green
Character in abundance at Wilcox Oaks Golf Club. 
Wilcox Oaks Golf Club is private Red Bluff Golf Club that is a tale of two stories:  The original nine opened in 1929, it is open and enjoyable while the second nine was built in 1977 by the members, it is tight, and tight is an understatement.  Keep your ball straight or pay the consequences.  The golf course is enjoyable to play and the club also enjoys a large swimming pool adjacent to the clubhouse.
Home to the annual Red Bluff Pro-Am which normally draws a full field.
Wilcox Oaks Golf Club is the only 18 hole golf course in the small community of Red Bluff which is 30 minutes south of Redding, it has memberships which are more affordable than you would think, give them a call and join in on the fun!
Wilcox Oaks Golf & Country Club
Wilcox Golf Rd.
Red Bluff, California 96080
Mail: P.O. Box 127, Red Bluff CA. 96080
The Pro Shop can be reached @530-527-7087
The Clubhouse with the Pro Shop, Bar and Banquet facilities where remodeled and turned out nicely!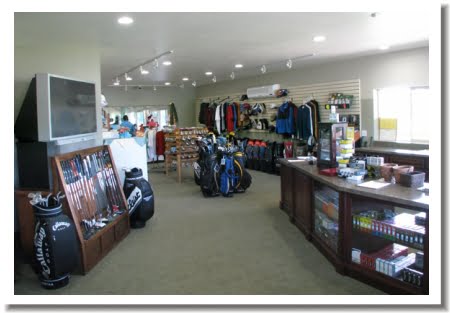 Pro shop interior shown here.
From the Clubhouse deck you can overlook the covered driving range, practice green and many holes in the distance.
The swimming pool sits next to the clubhouse opposite side of the driving range and practice putting area.
#1 approach shot to a typical small green.  as most on the course are traditional round or oval and tilted from back to front.
#3 Green with a couple protective bunkers. Not a tough green but another small target.
Here is the tee box for #4, a longish par three, often playing into the prevailing wind.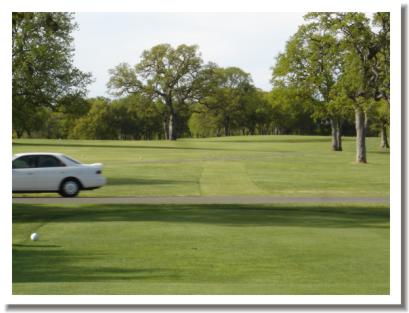 #5 tee box you should keep a look out for the cars crossing in front of the tee box. This par 5 playing into the prevailing wind requires a delicate second shot between large trees on each side of a narrow side sloping fairway.
#9 is an open tee shot for most, the longer hitters get pinched in with the trees the closer you get.
The young mans tee shot from above was in great position to approach the green which is protected by a large oak tree short and right of the green and the sand trap on the left.
#10 Tee.  Many courses have one of these... a hole that is unforgettable, sometimes a good thing sometimes not, The fun of playing is you get to decide which it is.  After a lay-up tee shot, the second is a 90 degree turn to the left to a severely up hill and small green.
Bunkers here are at the difficult hole #12.  A par five with a tricky tee shot requiring a lay-up or a big draw for the right handed golfer, ok maybe a hook over the nearby trees is needed to keep it near the fairway.
This par 3, #15 is typical of the back nine, a hole that doesn't cause to much trouble as long as your laser accurate.  Find the trees and you'll be fortunate if it only costs you one shot.
#18, a short par 3 protected by a large overhanging Oak tree and a severely sloped green.  Take a par here and be a very happy golfer, a picture doesn't accurately show you how much slope in the green there is. Sometimes missing the green is better than hitting it.  Generally, pin high or barely short of the pin with the ball lying slightly right of the green is safe.
Course Ratings at Wilcox Oaks Golf Course
Men
Tees
Par
Rating
Slope
Yardage
Blue
72
71
129
6314
White
72
70.4
125
6069
Red
72
69.1
118
5705
Gold
72
65.4
116
4994
Women
White
72
75.7
134
6069
Red
72
74.2
129
5705
Red/Gold
72
72.4
125
5397
Gold
72
70.1
120
4994
Course Records: 
64 by Dave Baskins, Dick Dallagiacomo, Rod Curl & Jim Gailbraith

Wilcox Oaks Golf Club - Score Card
Wilcox Oaks Golf Course Layout