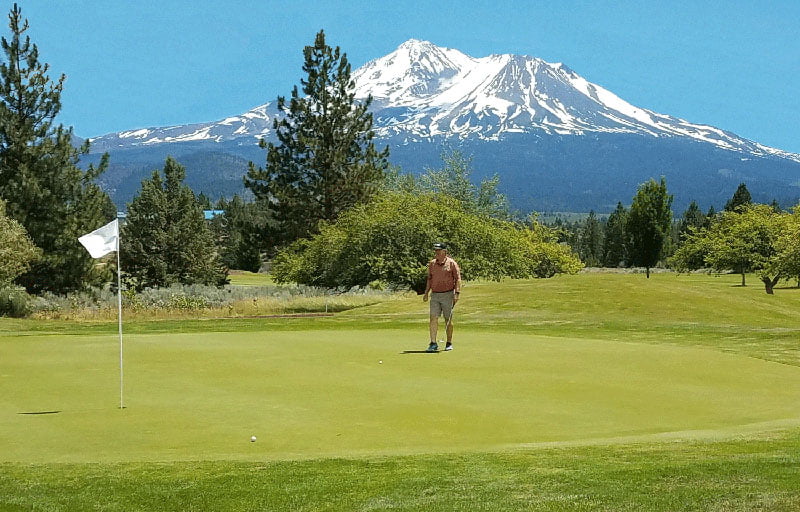 Tucker Oaks Golf Course
Redding, CA
Practice facilities include driving range and two putting greens with a greenside bunker.
Tucker Oaks Golf Course is in an unincorporated area between Redding and Anderson. Tucker Oaks Golf Course is a 9 hole public golf facility with a fun and wide open layout. The second hole has a great view of Mt. Shasta to the north.
MORE INFORMATION - SCROLL DOWN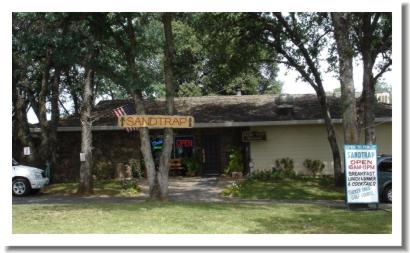 The Sandtrap Restaurant and Pro shop greet you!
Large Oak tress are throughout the Golf Course.
Room to Roam... or your ball to go sideways whichever you prefer.
Wide open spaces with views across the entire 9 hole Golf Course.
Tucker Oaks opened originally in 1965 and is the most wide open of all the courses in the area, very tolerant of errant shots.
There's a mobile home park to the right just off the first tee that gets a few balls hit its direction, and then a neighborhood over off of the third fairway of very nice homes.  The course has plenty of room around it, very forgiving so swing until your hearts content.  Most of your golf balls will be found.
The fairways are Bermuda with the greens being Poa Anna.  The putting surfaces are kept very nice and playable with an occasional bunker greenside throughout the course.  Like all golf courses in the Redding area this one can be played year around.
Tucker Oaks Golf Course
6241 Churn Creek Rd.
Redding, California 96022
Tucker Oaks Golf Course can be reached @ 530-365-3350
Tucker Oaks Golf Course - Pictures & Descriptions
#1 green with greeside bunker lying below the Airplane landing at nearby Redding Airport.  From this hole you also have a tremendous view of Mt Shasta.
From this vantage point: The open space as seen from the tee block on hole 2.
Hole #3 tee, a slight dog leg par 5 around a very large oak on the right near the green.
#3 green with a very nice group of homes on large lots beyond.
Hole 5 tee block, a par 3 over a small pond that has a magnetic effect on golf balls.
The green on Hole 5 and again you can see the open areas aaround the course.
6 green as seen from a distance
#6, here the green is shown a bit closer as seen form the 4th tee.
Hole 8 a very slightly uphill par 3.
Hole 9 looking from the 8th hole with the clubhouse in the distance.
Tucker Oaks Golf Course - Course Ratings
Men
Tees
Par
Rating
Slope
Yardage
White/Blue 
72
69.4
117
6331
Mid/Red
67.1
67.1
110
5837

 Women
Mid/Red
72
76.4
137
5711

Course Records: 
61 by Chuck Sherman

Tucker Oaks Golf Course - Score Card
Tucker Oaks Golf Course Layout